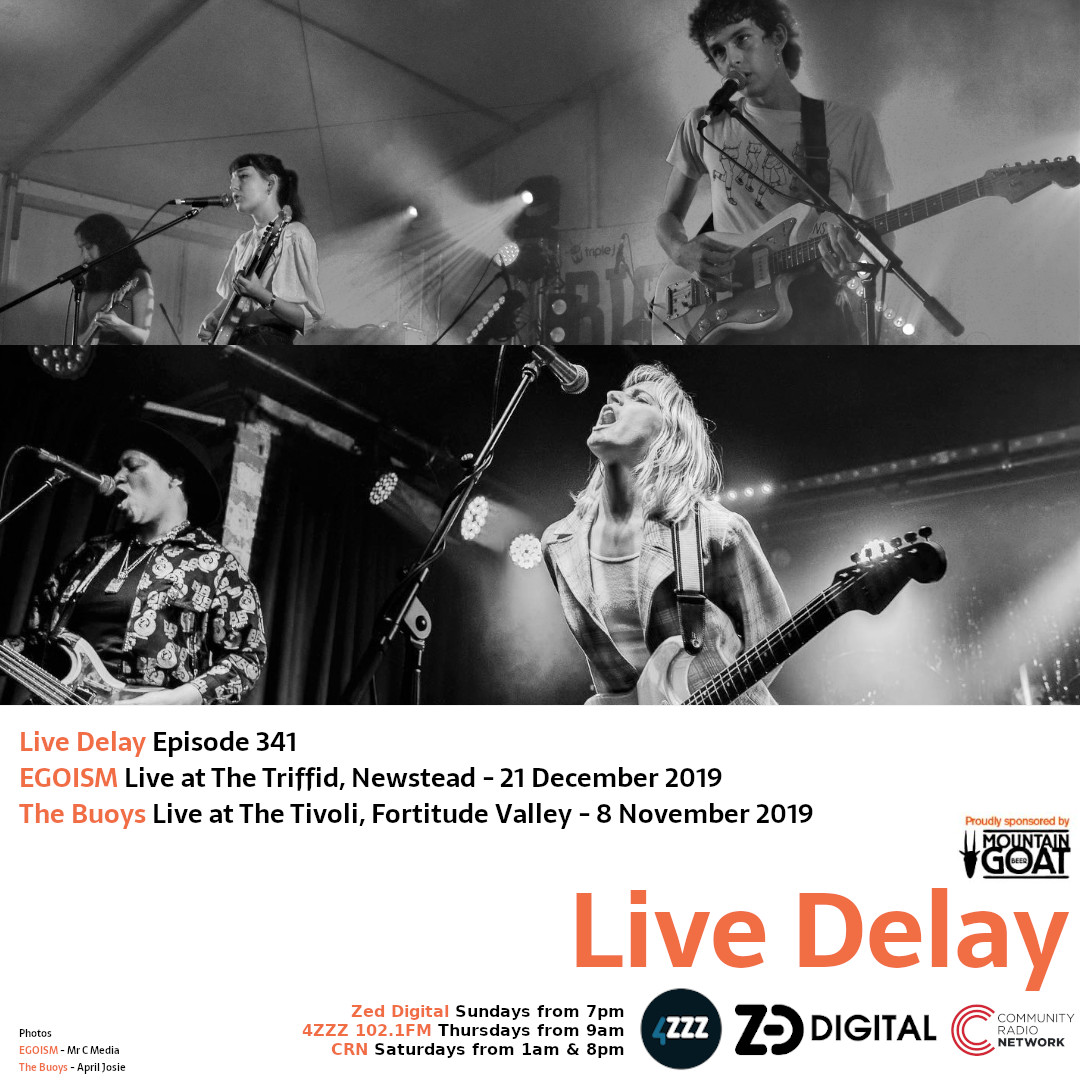 Photos:
EGOISM – Mr C Media
The Buoys – April Josie
Live at The Triffid, Newstead, 21 December 2019
EGOISM are a band from Sydney's inner west centered around the songwriting partnership of childhood friends Scout Eastment and Olive Rush. They first began releasing shoegaze-tinged tracks in 2015 and the following year put out their debut EP, "It's Wearing Off". In 2018 the band re-emerged with a new, poppier sound with single "Sorry". Since then they've gone from strength to strength with a slew of catchy singles, the latest being "Here's The Thing", released in September 2020.
Recorded by James Fearn-Wannan
Mixed by Hugh Middleton
Live at The Tivoli, Fortitude Valley, 8 November 2019
The Buoys started as a three-piece in Sydney in 2016. Singer/guitarist Zoe Catterall has been the only constant member since the beginning, with the current lineup consisting of Hilary Geddes on guitar, Courtney Cunningham on bass and Tess Wilkin on drums. The Buoys have released two EPs: "Soft Boy" in 2017 and "All This Talking Gets Us Nowhere" in 2020.
Recorded by Blake Howson
Mixed by Neo McBunker
Both sets in this episode were mixed by audio production students from the School of Audio Engineering Institute Brisbane as part of their course.
Show production, engineering and host: Scott Mercer
Originally aired via Zed Digital, 7-8pm, Sunday 8 November, 2020