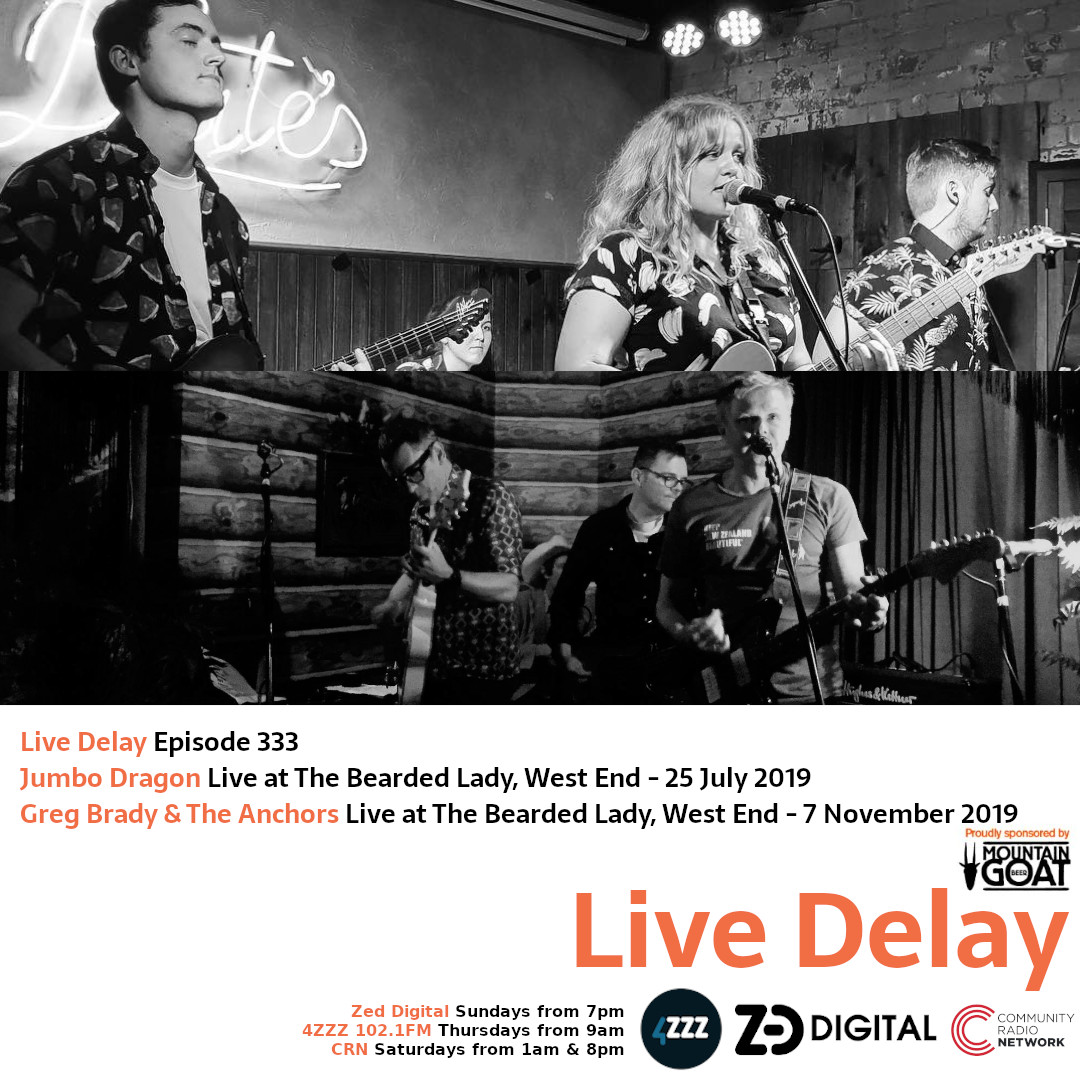 Live at The Bearded Lady, West End, 26 July 2019
The four members of Jumbo Dragon met while studying music at the Queensland University of Technology in 2017. The band are made up of Jamie-Lee Griffiths on vocals and guitar, Victor Findlay on guitar, Matt Ryan on bass and Regő Józsa on drums. This set you're about to hear was recorded at a gig curated by our fellow 4ZZZ program Women of Noizzze.
Recorded by James Eyre Walker & Scott Mercer
Mixed by Tyrell Shortt
Special thanks to live engineer James Eyre Walker
Live at The Bearded Lady, West End, 7 November 2011
Greg Brady has been making music in Brisbane for decades, recognisable from his work in bands such as Cunningham, The Zebras, Hugbubble and Clag. When not performing solo, these days he is supported by backing band The Anchors. Brady's most recent album, "Little Victories", was released in April 2020.
Recorded by James Eyre Walker & Scott Mercer
Mixed by Scott Mercer
Special thanks to live engineer James Eyre Walker
Show production, engineering and host: Scott Mercer
Originally aired via Zed Digital, 7-8pm, Sunday 13 September, 2020