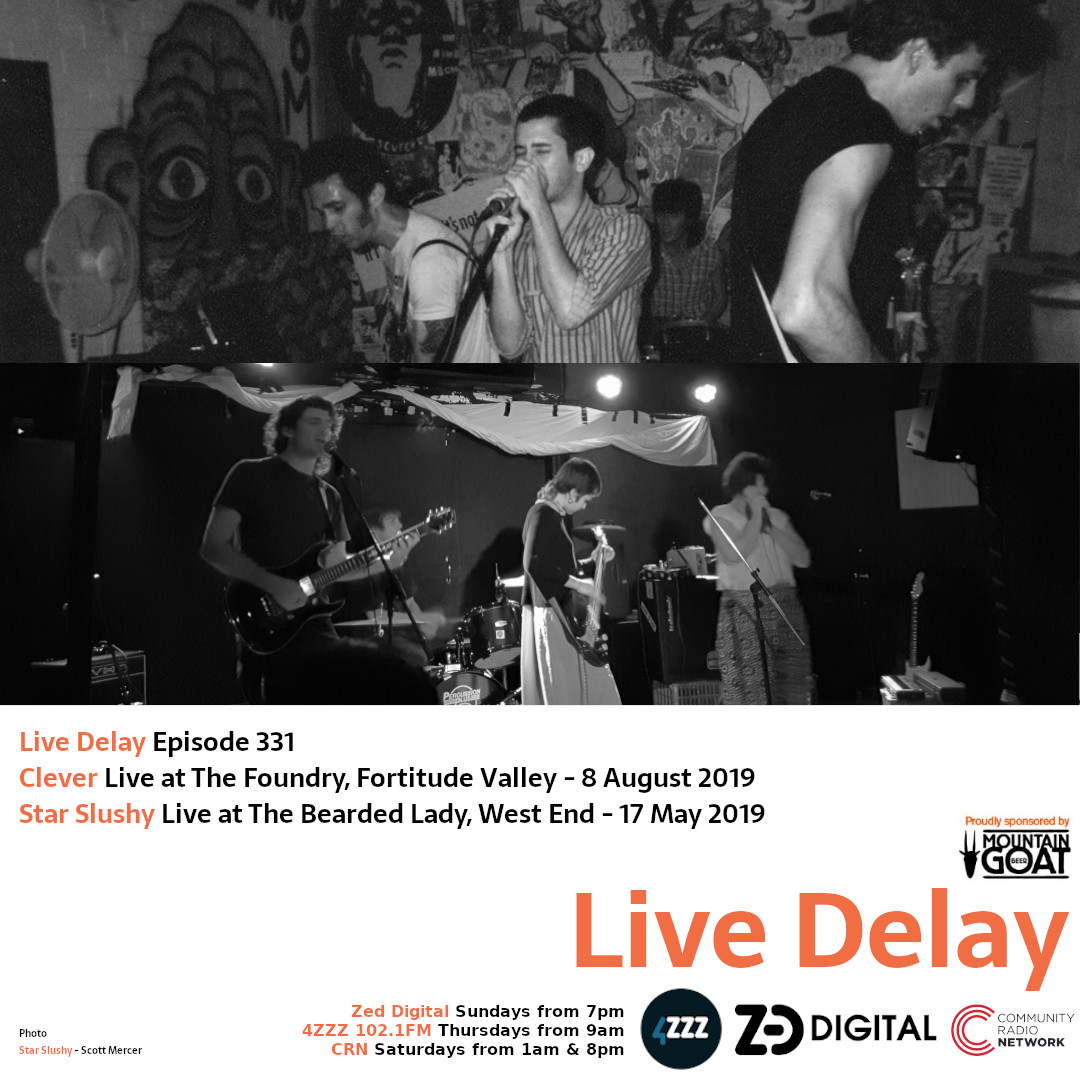 Photo:
Star Slushy – Scott Mercer
Live at The Foundry, Fortitude Valley, 8 August 2019
Previously featured in episode 150 of Live Delay, Clever are made up of Mitch Perkins on vocals, Fred Gooch on guitar, Harry Byrne on bass and Callum Galletly on drums. Their first record, "Kewdi Udi", was released in 2016 on Homeless Records. Their second, "Hangin Egg", came out in 2019 on Tropical Cancer Rort.
Recorded by Scott Mercer
Mixed by Neo McBunker
Special thanks to live engineer Ed Gresack
This set was mixed by an audio production student from the School of Audio Engineering Institute Brisbane as part of their course.
Live at The Bearded Lady, West End, 17 May 2019
Star Slushy have been playing around Brisbane for about five years now, and consist of Jonus Darr, Xanthe Peters, Summer Hiskens and Tim Joseph. Their debut "Spikes / Spires", a mixture of studio and live recordings, was released in February 2020 on Eternal Soundcheck Records.
Recorded by Nell Forster & Scott Mercer
Mixed by Jack B-Jones
Special thanks to live engineer Nell Forster
Show production, engineering and host: Scott Mercer
Originally aired via Zed Digital, 7-8pm, Sunday 23 August, 2020