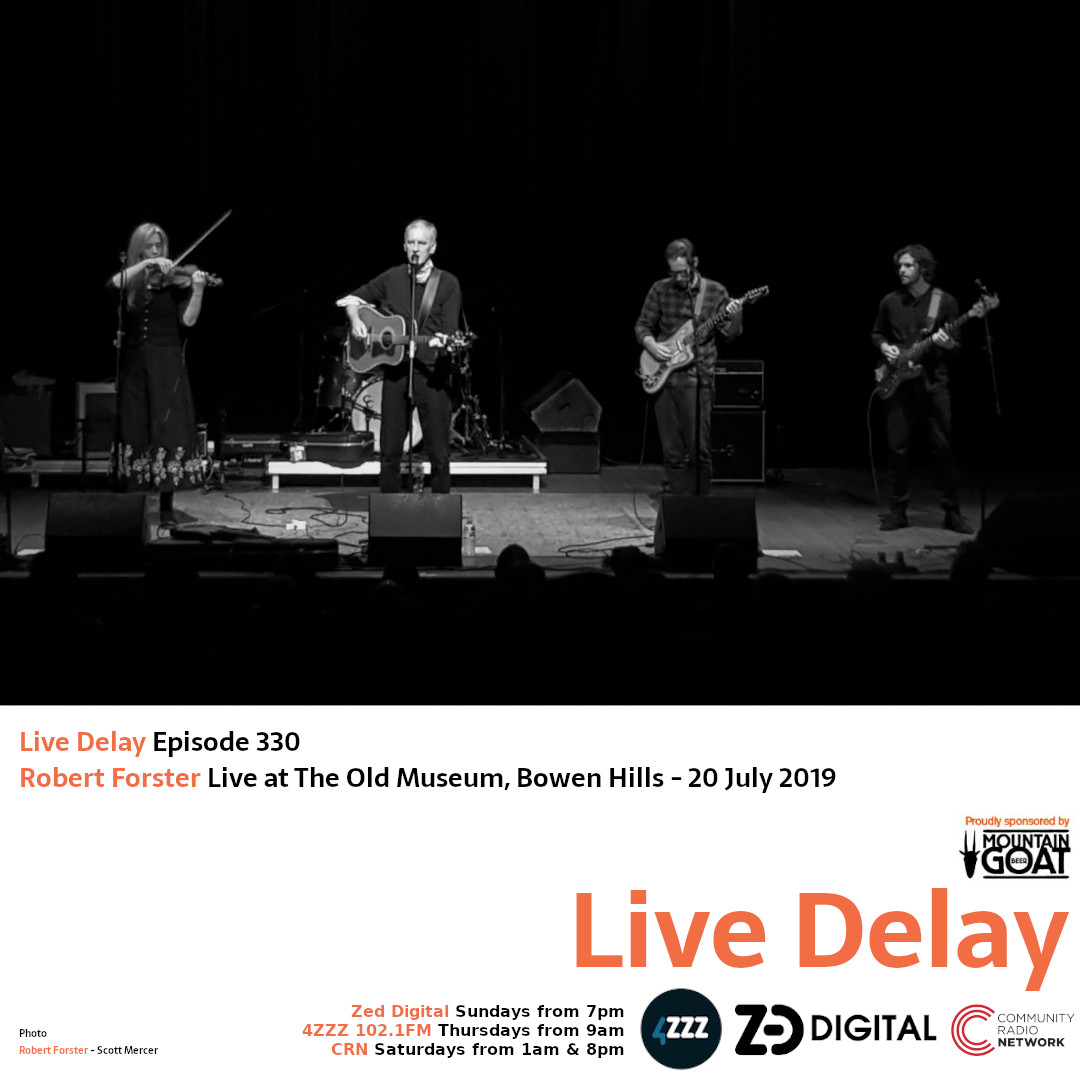 Photo:
Robert Forster – Scott Mercer

Live at The Old Museum, Bowen Hills, 20 July 2019
Robert Forster will be instantly recognisable to generations of music fans as co-founder of legendary Brisbane band The Go-Betweens. Throughout the late '70s through the 1980s, Forster and his songwriting partner Grant McLennan released a string of beloved albums, including the post-punk classic "Before Hollywood" and the perfect pop masterpiece "16 Lovers Lane". Though they went through several lineup changes, violinist Amanda Brown, bassist Robert Vickers and drummer Lindy Morrison are most closely associated with this period of the band.
Following the dissolution of The Go-Betweens in 1989, Forster embarked on a steady run of solo albums, beginning with "Danger In The Past" in 1990. His solo career was put on hold when he and McLennan reformed The Go-Betweens with a new lineup at the turn of the century, now including Adele Pickvance on bass and Glenn Thompson on drums. This incarnation released three studio albums together, capped off by "Oceans Apart" in 2005, which won that year's ARIA Award for Best Adult Contemporary Album.
Grant McLennan passed away in 2006 and in 2009 the band's legacy was honoured by the city of Brisbane when the Hale Street Bridge was renamed The Go Between Bridge following a popular vote. Since McLennan's passing, Forster has released a further three solo albums and had two books published. The first book, "The 10 Rules of Rock and Roll", was a collection of his music writings while the second, "Grant & I" was an autobiography.
At the hometown launch of Forster's latest album, "Inferno", Live Delay was there to capture the night.
Part two of two. Click here for part one.
For an extended interview with Robert Forster, click here.
Recorded by Scott Mercer
Mixed by Branko Cosic
Show production, engineering and host: Scott Mercer
Originally aired via Zed Digital, 7-8pm, Sunday 9 August, 2020