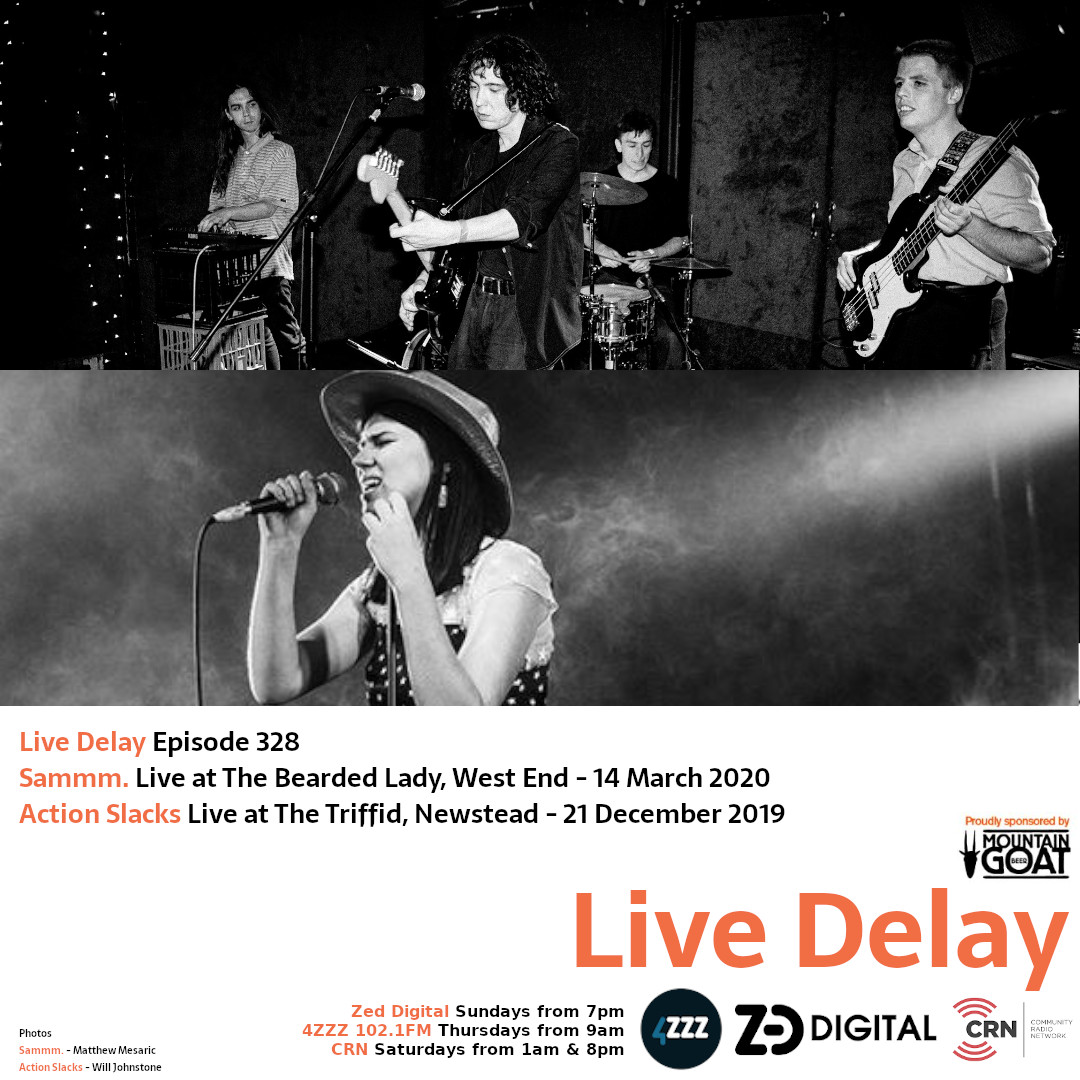 Photos:
Sammm. – Matthew Mesaric
Action Slacks – Will Johnstone

Live at The Bearded Lady, West End, 14 March 2020
Sammm. is the project of singer-songwriter Sam Geddes. Beginning with his "Mandarin Season." EP in 2018, Geddes has spent much of his young life writing, recording and gigging relentlessly. In addition to his own music, Geddes puts on gigs for other up-and-coming artists under the Real Feels banner, which began life with a small P.A. set up after hours in the Fortitude Valley offices of the Brisbane Greens Party. His latest single, "Four Eyes", has just been released.
Recorded by Nell Forster
Mixed by Jack B-Jones
Live at The Triffid, Newstead, 21 December 2019
Action Slacks are a Brisbane four-piece made up of Bria Harper on vocals, Richard Butler on guitar, Jimmy Harden on bass and Levi Russell on drums. Since 2018 they have released a slow drip of singles, and in late 2019 they were invited to play this set at GRAIN's end of year party.
Recorded by James Fearn-Wannan
Mixed by Lili Murtagh
4ZZZ Live Delay · LD 328 200802
Show production, engineering and host: Scott Mercer
Originally aired via Zed Digital, 7-8pm, Sunday 2 August, 2020