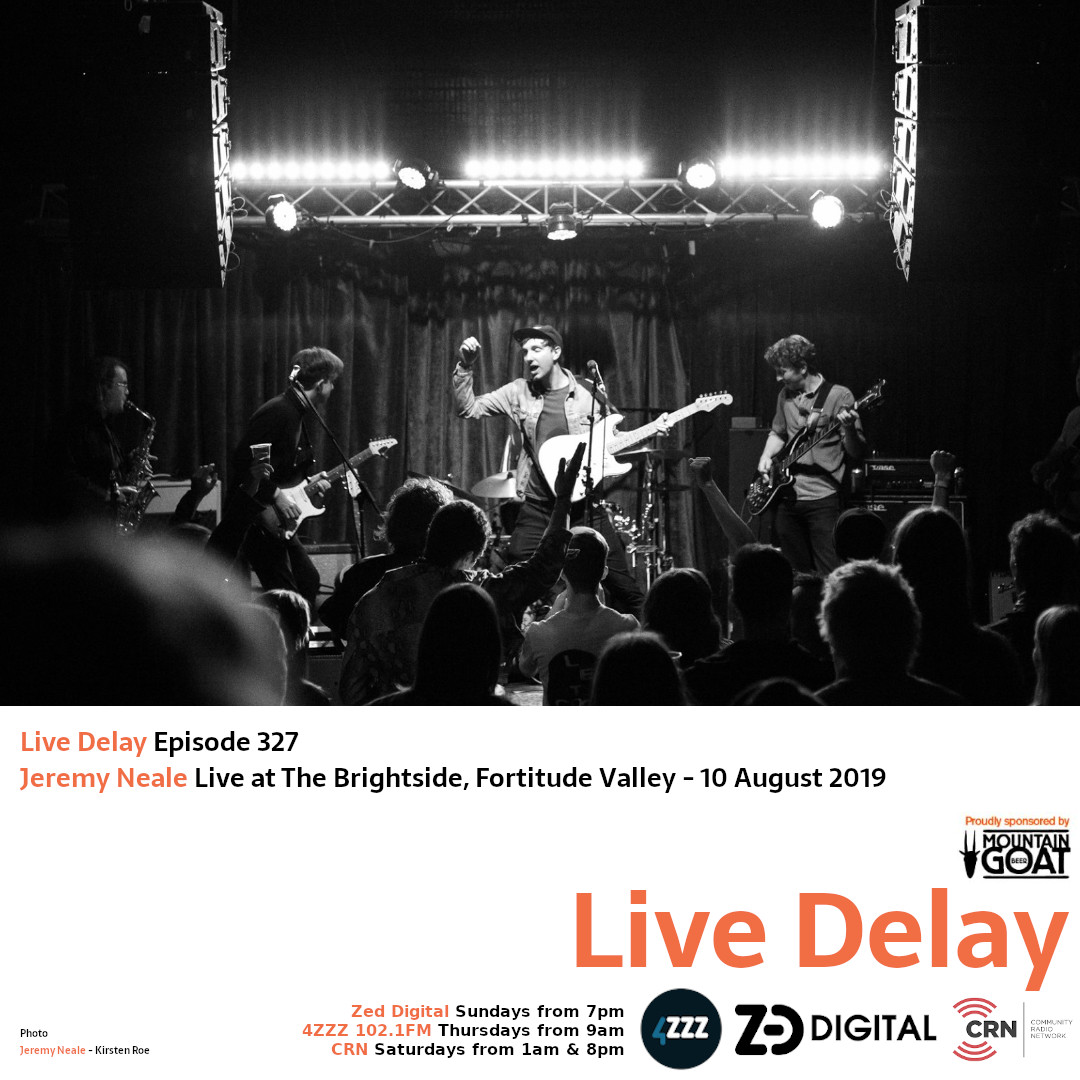 Photo:
Jeremy Neale – Kirsten Roe

Live at The Brightside, Fortitude Valley, 10 August 2019
If there's a bright centre to the Brisbane music universe, Jeremy Neale orbits pretty close to its heart. A stalwart of the community for over a decade, Jeremy led beloved garage rock party band Velociraptor for several years before also starting up a parallel solo project that ventured into new territory. Beginning with a folk-tinged self-titled EP in 2011, Neale mined the 1960s for pop songwriting influences on his first few solo releases, including single "Winter Was The Time", which won the Queensland Music Awards' Rock Award in 2012. The "In Stranger Times" EP of 2013 followed, the title track collaboration with Go Violets quickly becoming established as a fan-favourite and feel-good modern anthem for Brisbane.
Neale's subsequent releases veered towards a strong 1980s flavour with the EP "Let Me Go Out In Style" in 2015 and debut album "Getting The Team Back Together" in 2017. In that same year Neale won the Grant McLennan Fellowship, which allowed him to spend time in New York City honing his songwriting skills and in 2018 he took home another Queensland Music Award, this time Song of the Year for "Dancin' And Romancin'".
In February 2020 Neale released his second album, "We Were Trying To Make It Out", but many of his launch plans were scuppered by the COVID-19 pandemic. Fortunately for live music lovers, Live Delay had recorded a set of his several months earlier at the mini-festival "Sesh and the City".
Includes an interview with Jeremy Neale.
Recorded by Lauren Holyoak
Mixed by Tynan Illand
4ZZZ Live Delay · Live Delay – Ep 327 – Jeremy Neale
Show production, engineering and host: Scott Mercer
Originally aired via Zed Digital, 7-8pm, Sunday 26 July, 2020