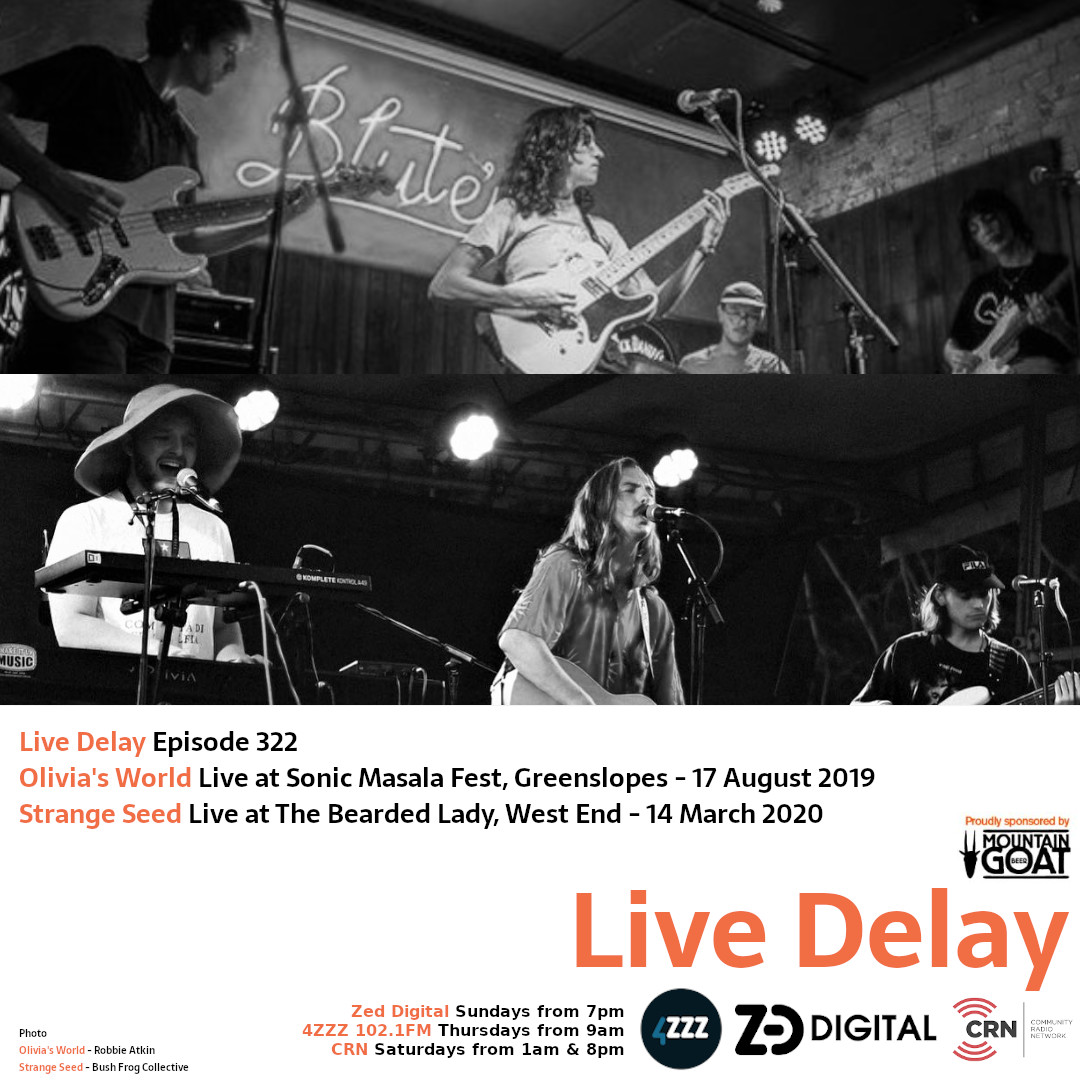 Photos:
Olivia's World – Robbie Atkin
Strange Seed – Bush Frog Collective

Live at Sonic Masala Fest, Greenslopes Bowls Club, 17 August 2019
Olivia's World is the project of Alice Rezende, formerly of beloved Brisbane bands Go Violets and Tempura Nights. Moving to Vancouver in 2017, Rezende first named the band "Invisible Girl", with partner Joe Saxby from These Guy playing bass.
Olivia's World recorded their eponymous debut EP with established American musician Rose Melberg on drums, known for her work in bands such as Tiger Trap, The Softies and Go Sailor. Upon returning to Australia, Rezende recruited Tina Agik on second guitar and Ben Napier to play drums.
Recorded by Jack Brock
Mixed by Alana Pepe
Live at The Bearded Lady, West End, 14 March 2020
Strange Seed formed in 2017, featuring members of other Brisbane bands such as Harmon and Georgie Nielson & The Growing Pains. They released their debut EP, "Seasons", in 2019.
Recorded by Nell Forster
Mixed by Jack B-Jones
4ZZZ Live Delay · Live Delay – Ep 322 – Olivia's World and Strange Seed
Show production, engineering and host: Scott Mercer
Originally aired via Zed Digital, 7-8pm, Sunday 21 June, 2020