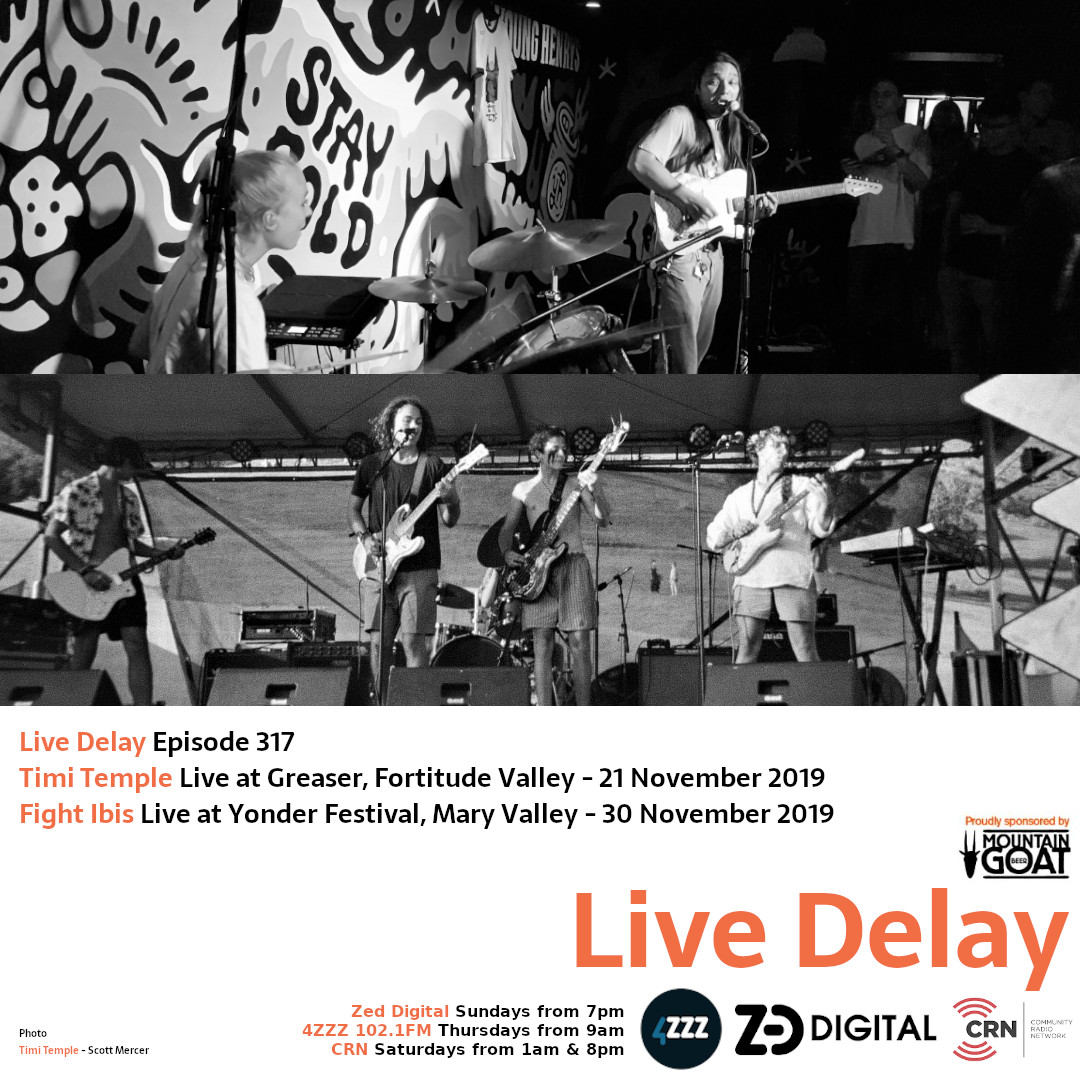 Photo:
Timi Temple – Scott Mercer

Live at Greaser, Fortitude Valley, 21 November 2019
Timi Timple is a committed DIY musician who runs his own ship and puts out a consistent string of releases from his home base in Sydney. Since 2017 he has released the "PHUZZ BOY EP" and a dozen singles, the latest of which, "Fa-Fa-Fading" came out in April.
While Timi writes, records and plays just about everything himself, he was backed on this tour by drummer Cat Hunter. A few backing tracks may also fill out the sound, but as you'll soon hear Timi's exuberant guitar playing is the real live deal, as is his charismatic ability to make friends with a rowdy new audience.
This set is notable in that it was the first Live Delay recorded at Fortitude Valley's Greaser bar, which before the COVID-19 lockdown was a popular dive-style watering hole beneath the Elephant Hotel popular with local punters due to its regular live gigs and free entry.
Recorded by Scott Mercer and Taine Josephson
Mixed by Zac Van Itallie
Live at Yonder Festival, Mary Valley, 30 November 2019
Recorded by Lauren Holyoak
Mixed by Joseph McCormack
These tracks were mixed by an audio production student from the Queensland University of Technology as part of their course. We'd like to give special thanks to Yanto Browning and John Willsteed at QUT for facilitating this collaboration.
Show production, engineering and host: Scott Mercer
Originally aired via Zed Digital, 7-8pm, Sunday 17 May, 2020