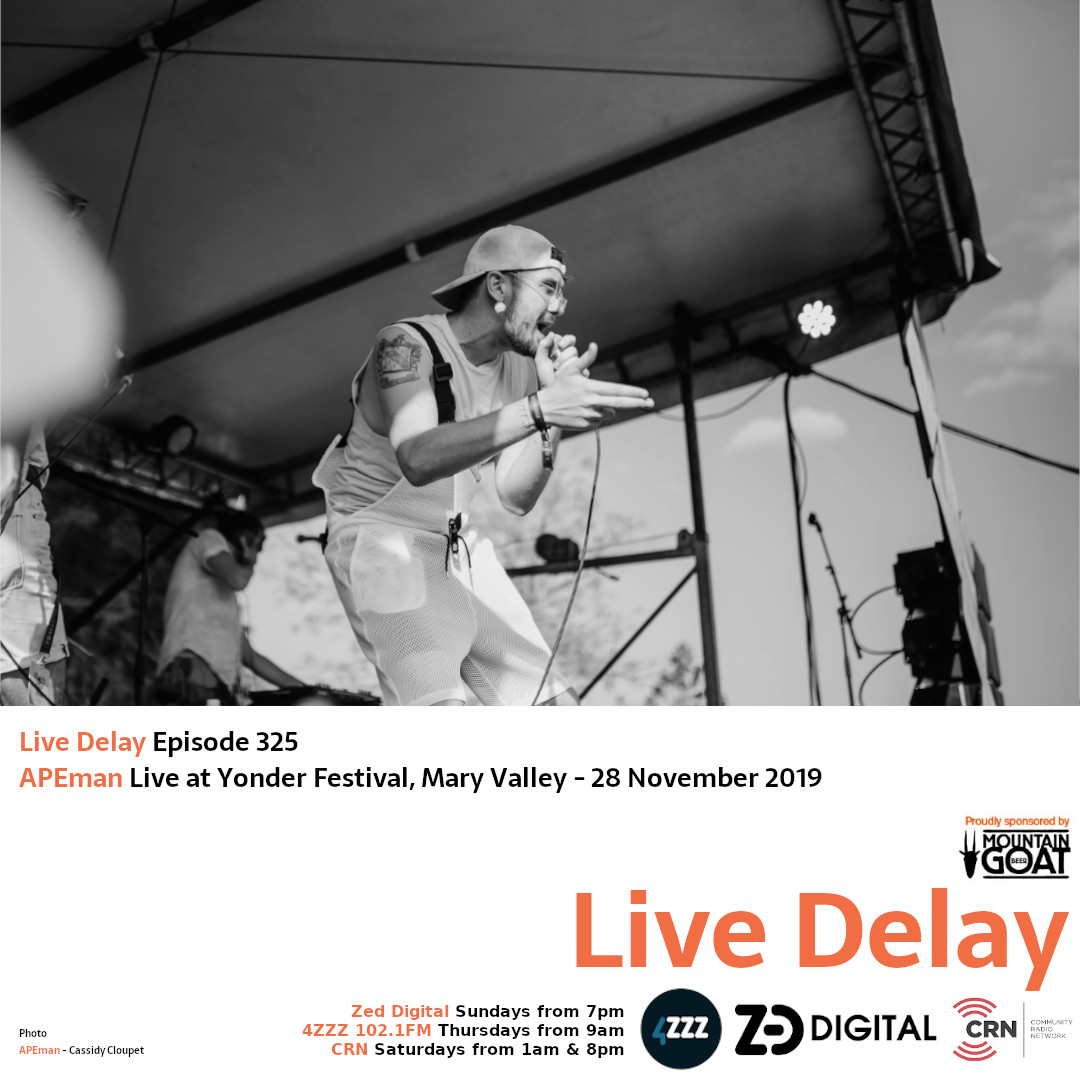 Photo:
APEman – Cassidy Cloupet

Live at Yonder Festival, Mary Valley, 28 November 2019
APEman, aka Daniel Coyne-Watego, has been an important fixture in Brisbane's hip-hop community for several years now. Since his first release, "Fetal Dreams" in 2015 he's put out the EPs "NEK LVL" in 2017 and "MYTHOS" in 2018, along with a string of singles.
In addition to his own music, APEman hosts the community radio show "Pass The Aux!" on 4ZZZ, a weekly delve into the Brisbane's underground hip-hop scene with guest artists contributing to the music selection and even freestyling live on air.
Includes an interview with APEman.
Recorded by Taine Josephson
Mixed by Alana Pepe
4ZZZ Live Delay ?? Live Delay – Ep 325 – APEman
Show production, engineering and host: Scott Mercer
Originally aired via Zed Digital, 7-8pm, Sunday 12 July, 2020